MF86 SPRAY GUN 2in1 Air Filter & Regulator (Water Separator)
Accurate Air Flow Regulator for Spray gun Air Tools
Spec
Air Inlet : 1/4"

Pressure Range : 0-140PSI, 0-10 BAR

Weight : 0.25 kgs

Material : Aluminum

For : Spray gun, Air tools and so on.

With : Drain Valve

Combine : Air filter with regulator
(1) Removes water vapor, dirt, dust and oil vapor from air lines.
(2) With Drain Valve.
(3) Watch with a pointer Clearly visible scale.
(4) Optimal for spray painting and other applications.
(5) 1/4" inlet and outlet.
(6) PSI/BAR two unit
(7) Metal gauge Impact-resistant housing.
(8) Solvent resistant based on normal usage.

PUSH BUTTON DRAIN VALVE: Quick and easy clean of your filter with the easy to use push button release valve.
OPERATING PRESSURE 90 PSI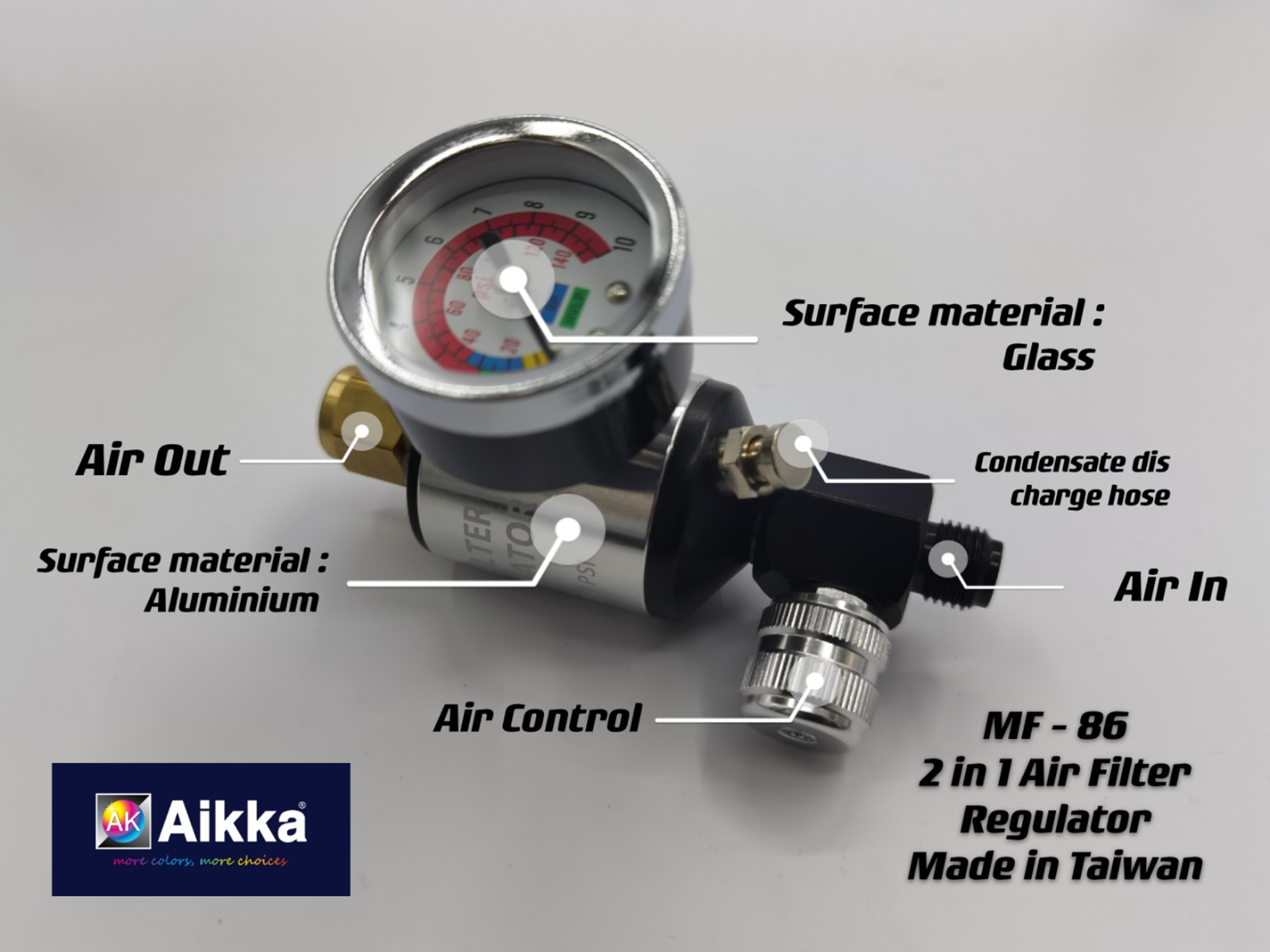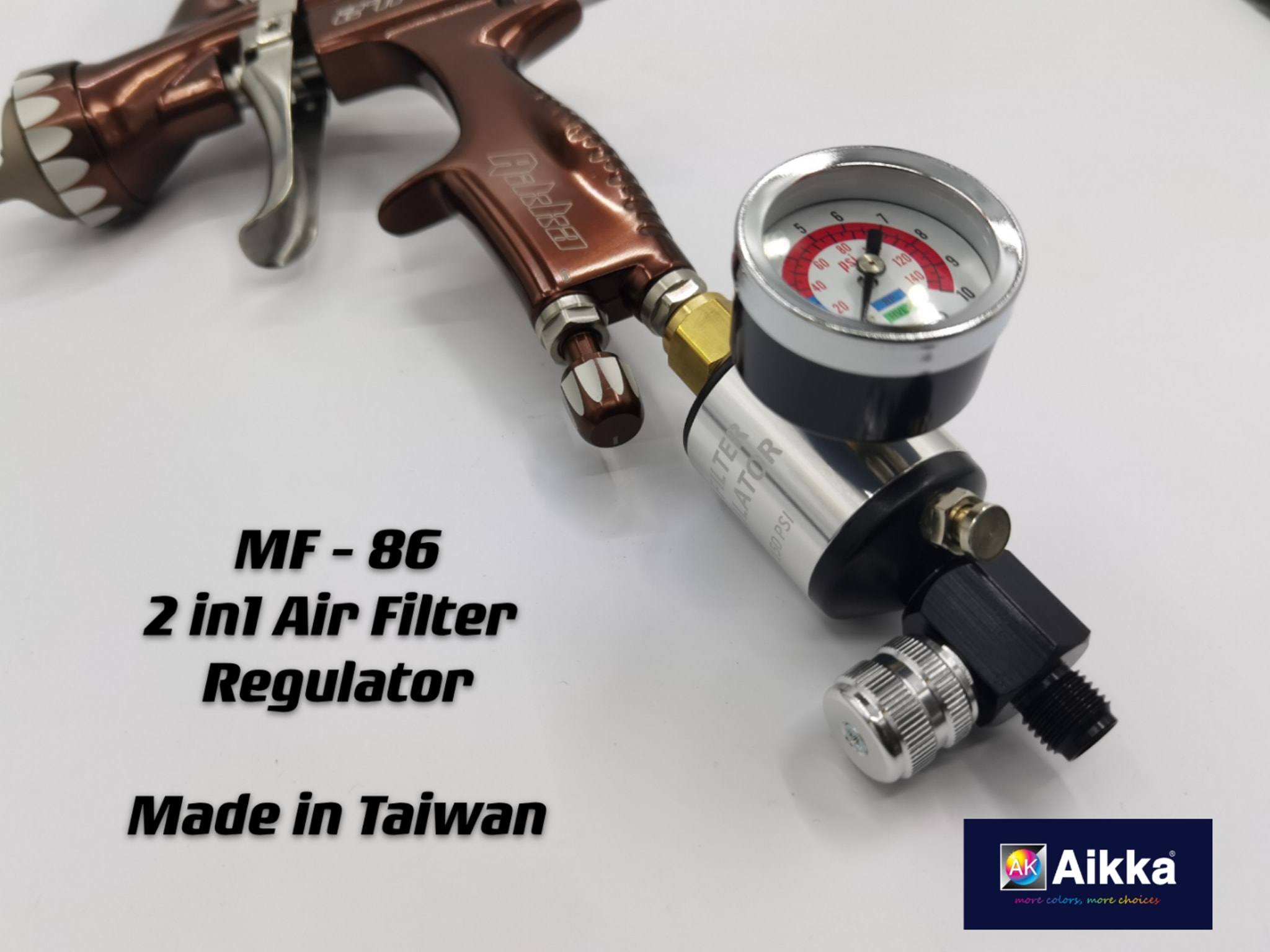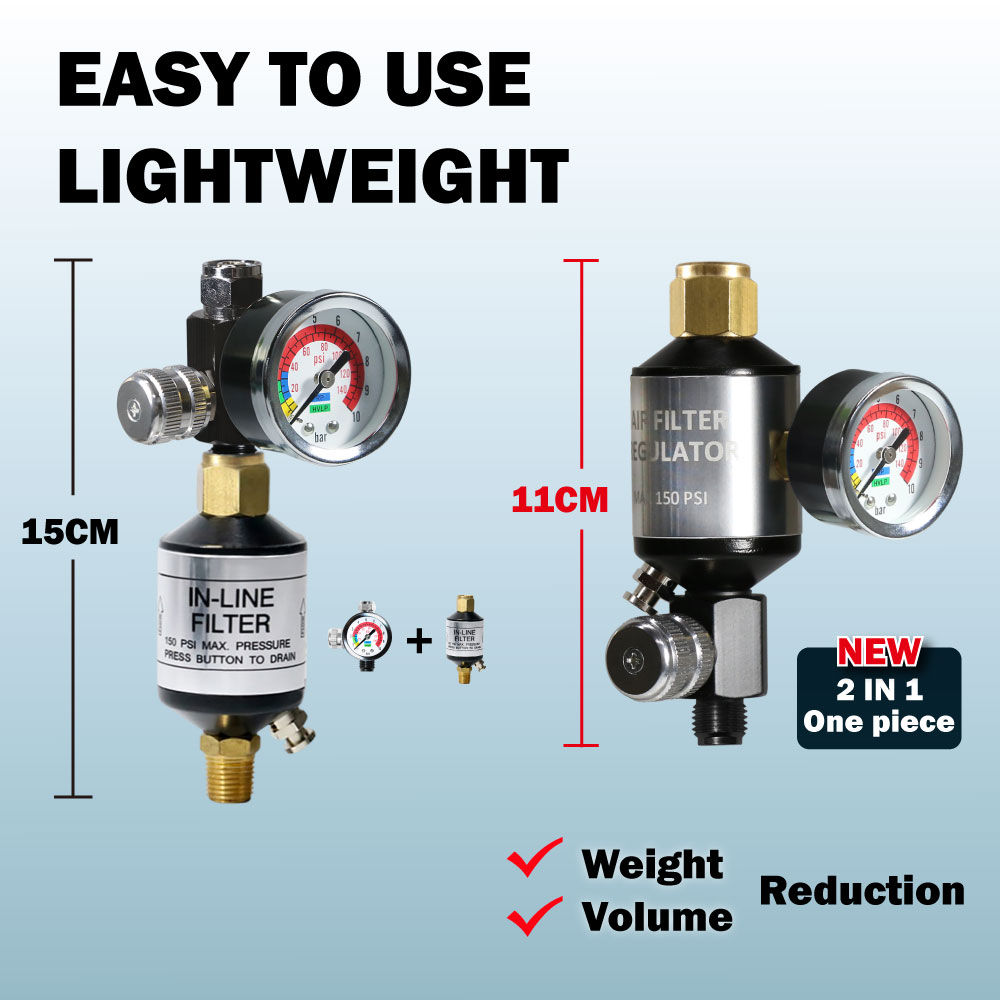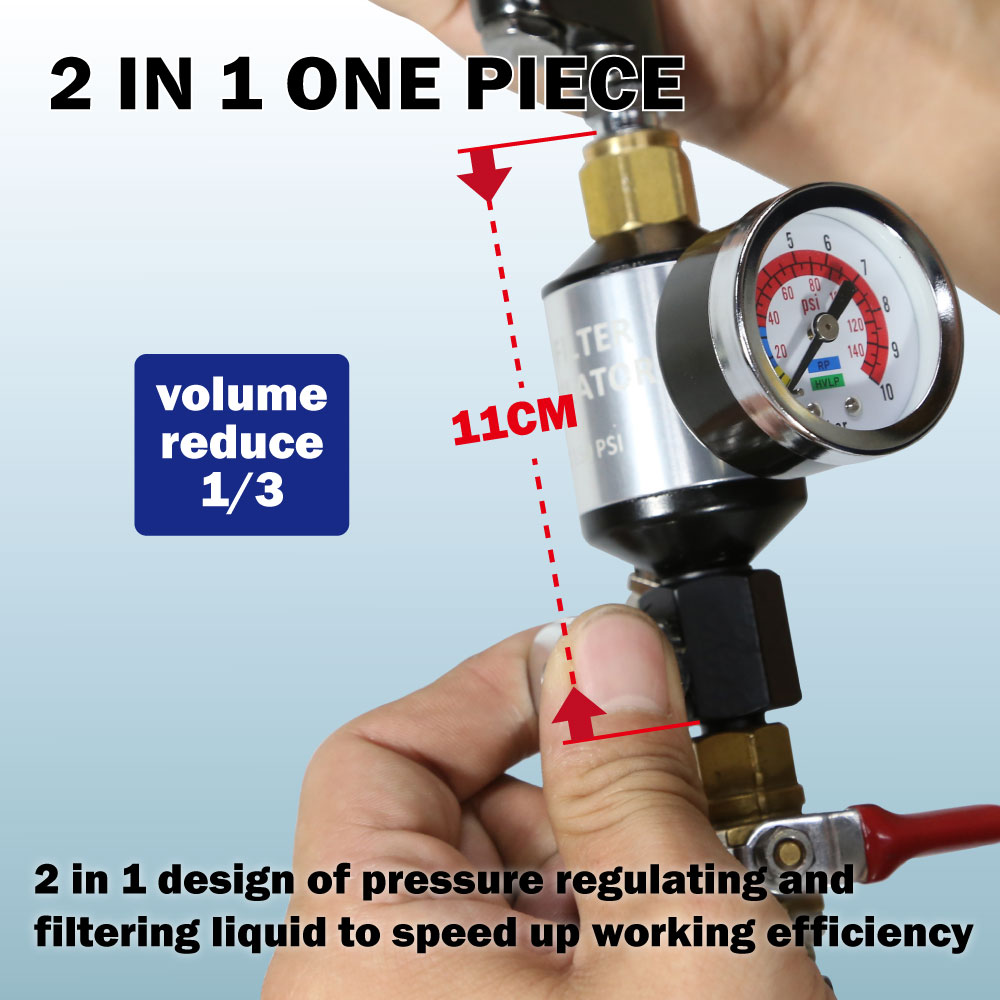 MF86 2in1 Air Filter & Regulator (Water Separator)
Product Code: MF86
Availability: In Stock
RM110.00

QR Code
Related Products