Aikka AK628 Nano Ultra Clear is a premium quality 2K high solid polyurethane Clearcoat that can be used over all basecoats. It was developed specifically for the high and automotive, marine and industrial markets.
AK 628 Nano Ultra Clear will rejuvenate highly oxidized surfaces to restore colour, gloss and UV properties.
AK 628 Nano Ultra Clear will protect almost any surface to give longevity, easy to clean, long lasting surface, proven to revive and protect paint, plastics, fiberglass, stainless steel, aluminium and much more to provide extreme weathering resistance, mirror shine effect, excellent gloss retention, high scratch resistance, innovative self cleaning proprties as well as being chemical and solvent proof for easy maintenance.
PACKING Clear 1 Liter Hardener 500 ML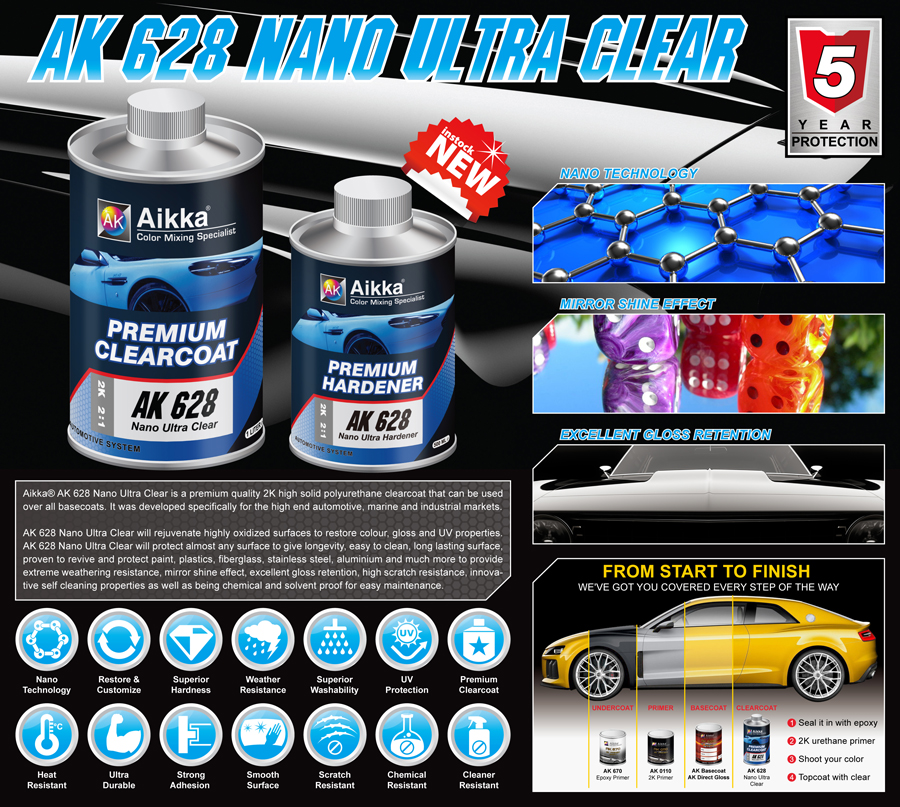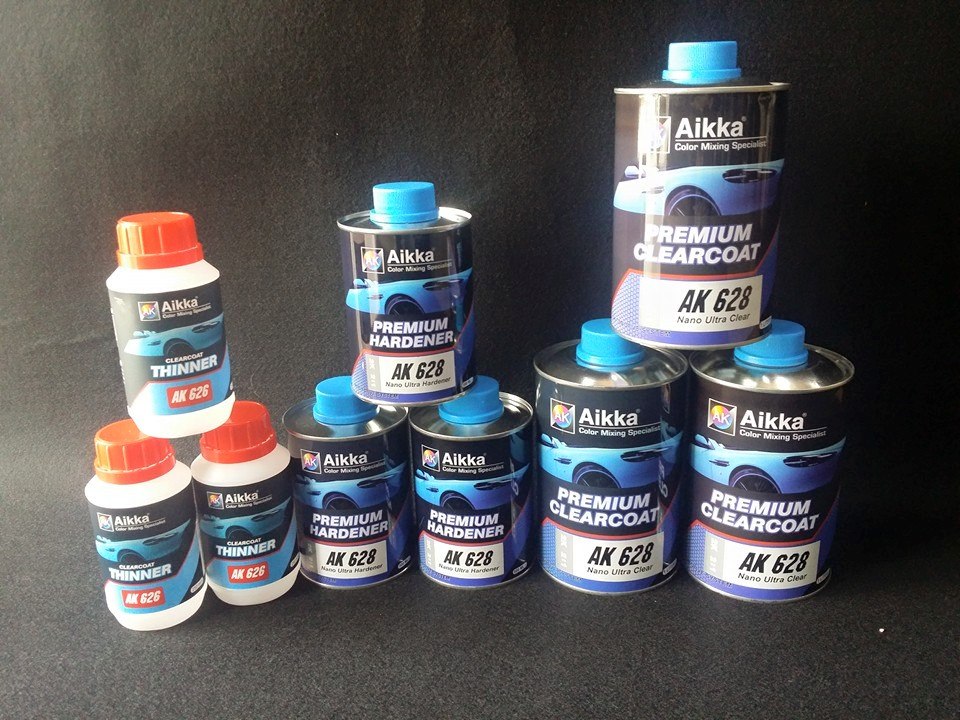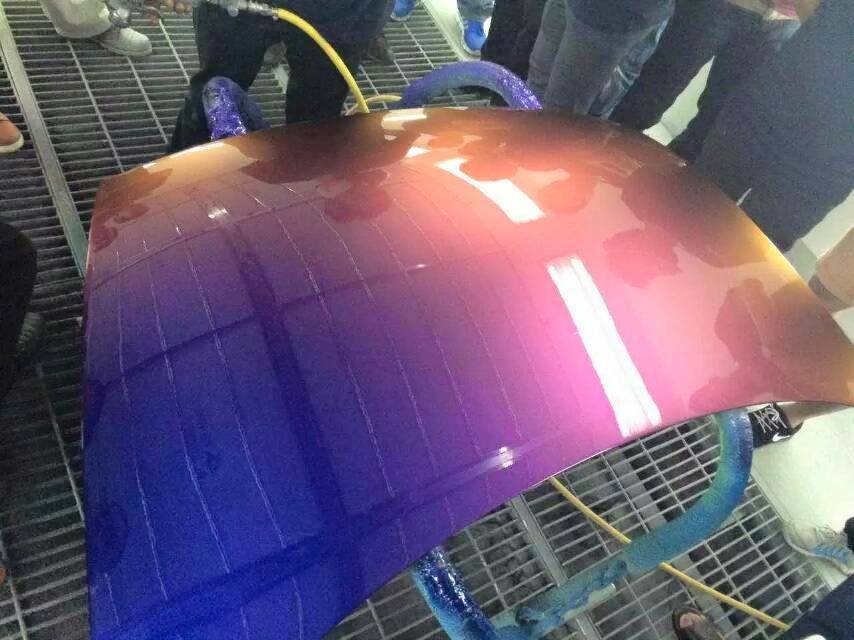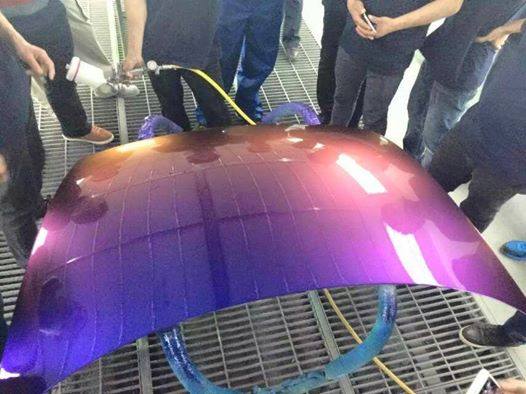 AK 628 2K Nano Ultra Clearcoat 2:1
Product Code: 1077
Availability: In Stock
RM95.50

QR Code