What's New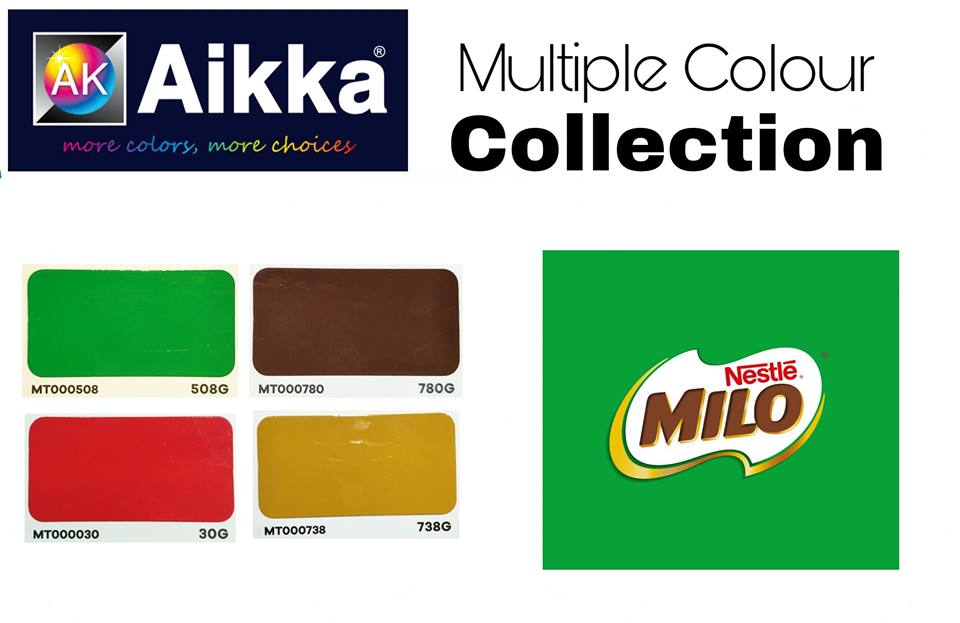 MILO Green Colour Code Number : 508G
MILO Brown Colour Code Number : 780G
MILO Red Colour Code Number : 30G
MILO Gold Colour Code Number : 738G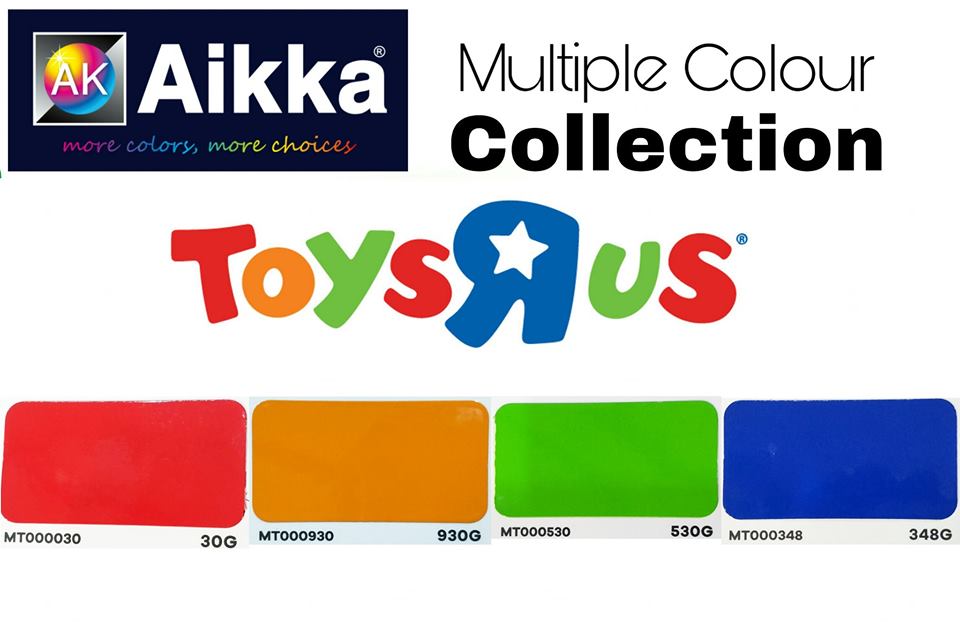 TOYSRUS Red Colour Code Number : 30G
TOYSRUS Orange Colour Code Number : 930G
TOYSRUS Green Colour Code Number : 530G
TOYSRUS Blue Colour Code Number : 348G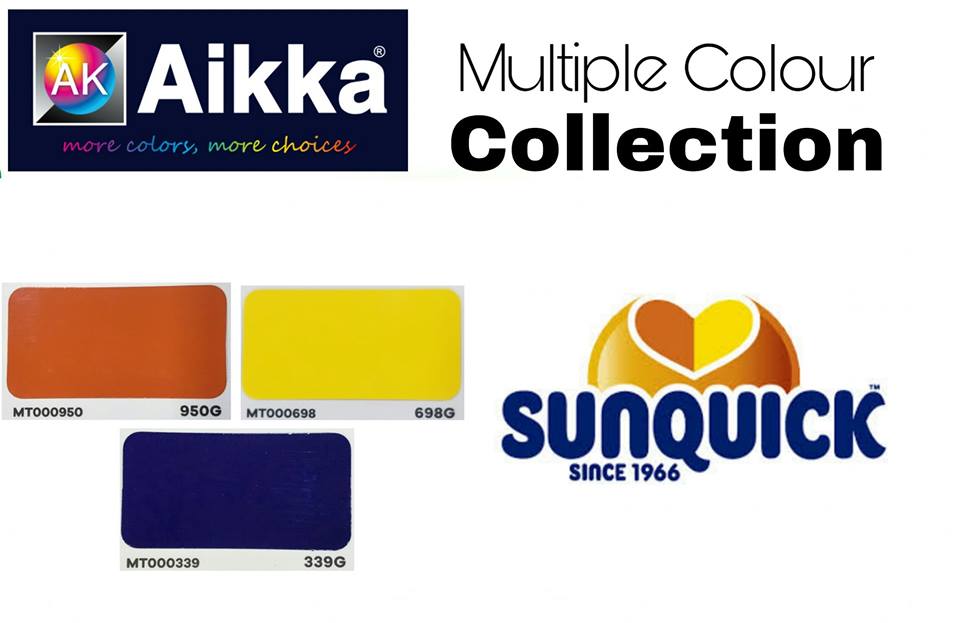 SUNQUICK Orange Colour Code Number : 950G
SUNQUICK Yellow Colour Code Number : 698G
SUNQUICK Blue Colour Code Number :339G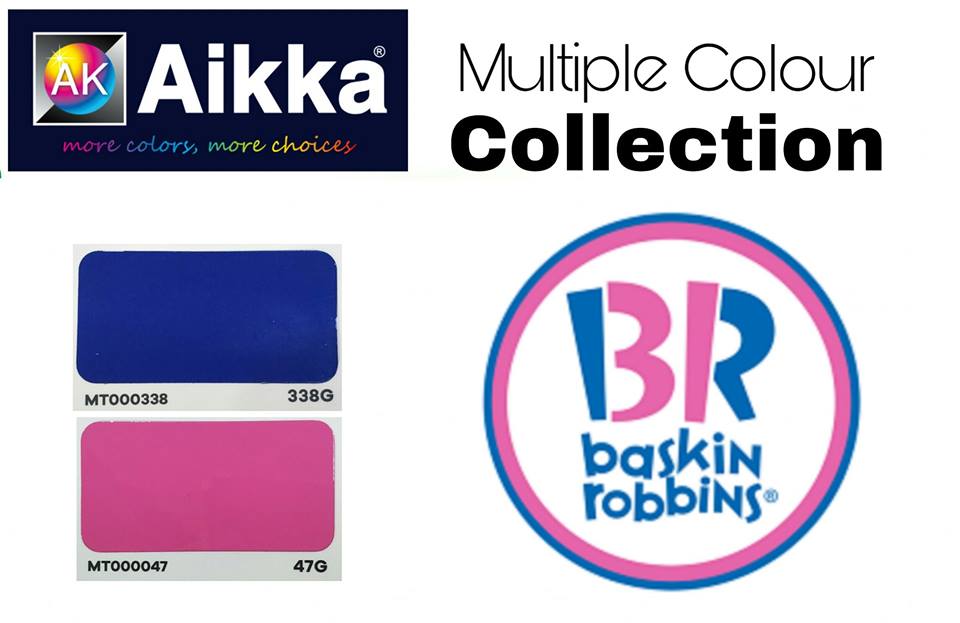 BASKIN ROBBINS Blue Colour Code Number : 338G
BASKIN ROBBINS Pink Colour Code Number : 47G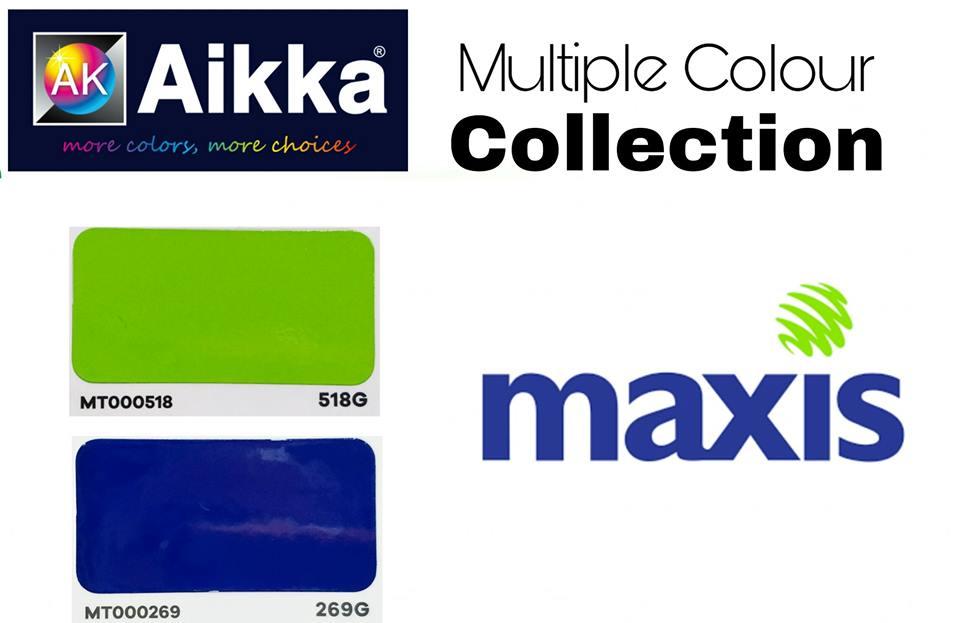 MAXIS Green Colour Code Number : 518G
MAXIS Blue Colour Code Number : 269G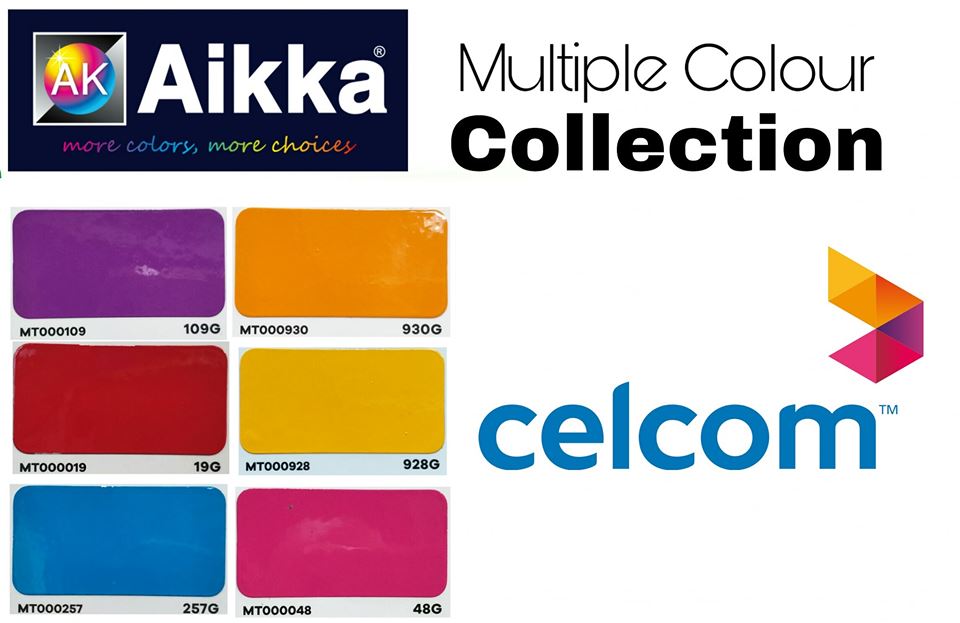 CELCOM Purple Colour Code Number : 109G
CELCOM Red Colour Code Number : 19G
CELCOM Blue Colour Code Number : 257G
CELCOM Orange Colour Code Number : 930G
CELCOM Yellow Colour Code Number : 928G
CELCOM Pink Colour Code Number : 48G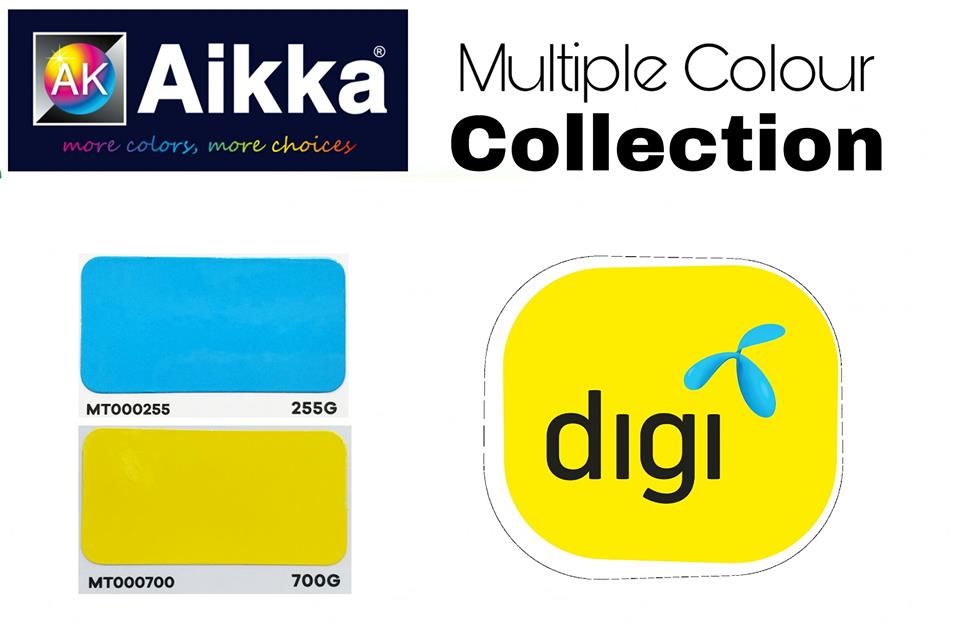 DIGI Blue Colour Code Number : 255G
DIGI Yellow Colour Code Number : 700G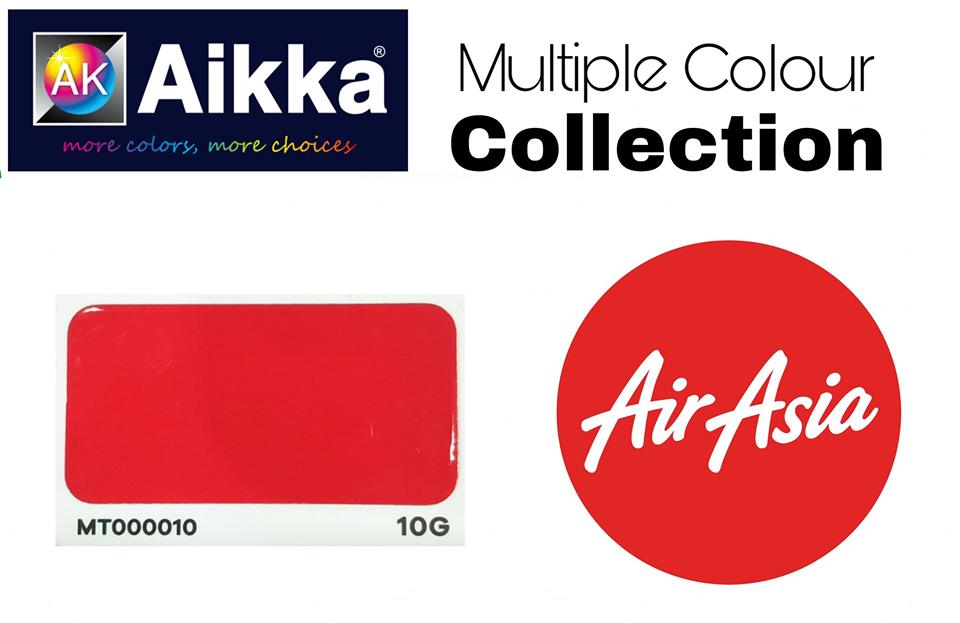 AIRASIA Red Colour Code Number : 10G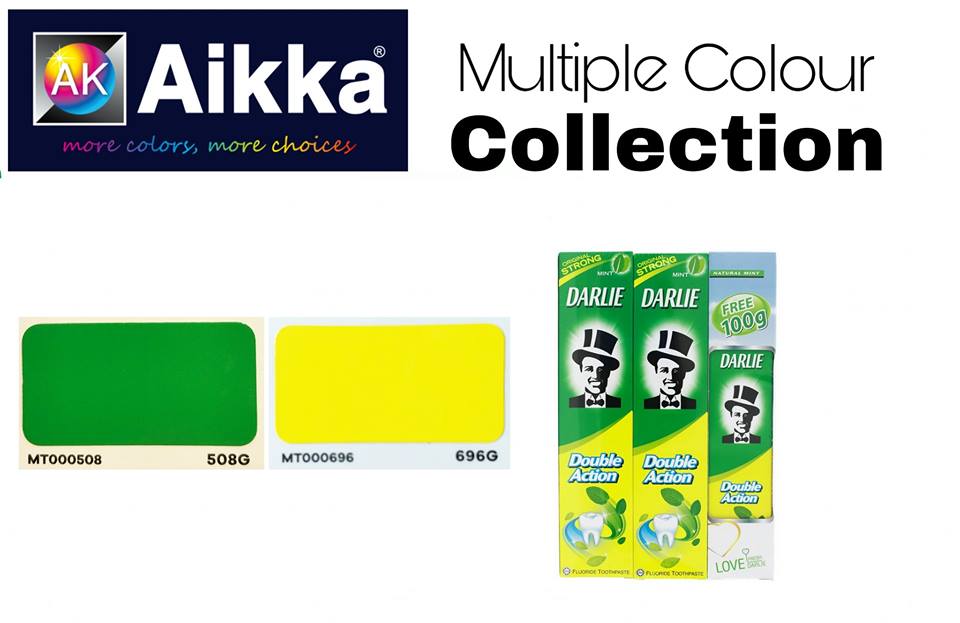 DARLIE Green Colour Code Number : 508G
DARLIE Yellow Colour Code Number : 696G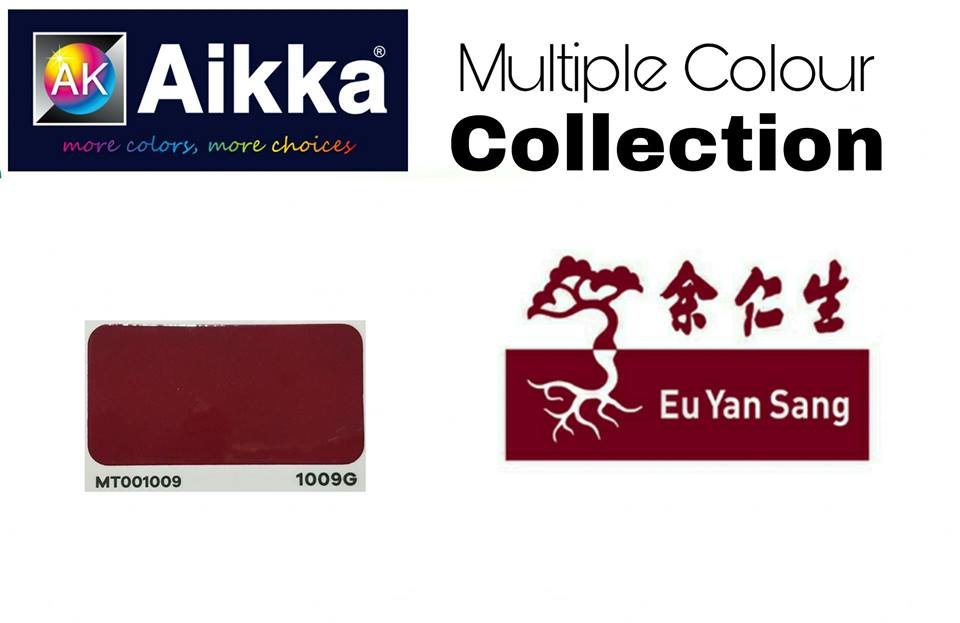 EU YAN SANG Brown Colour Code Number : 1009G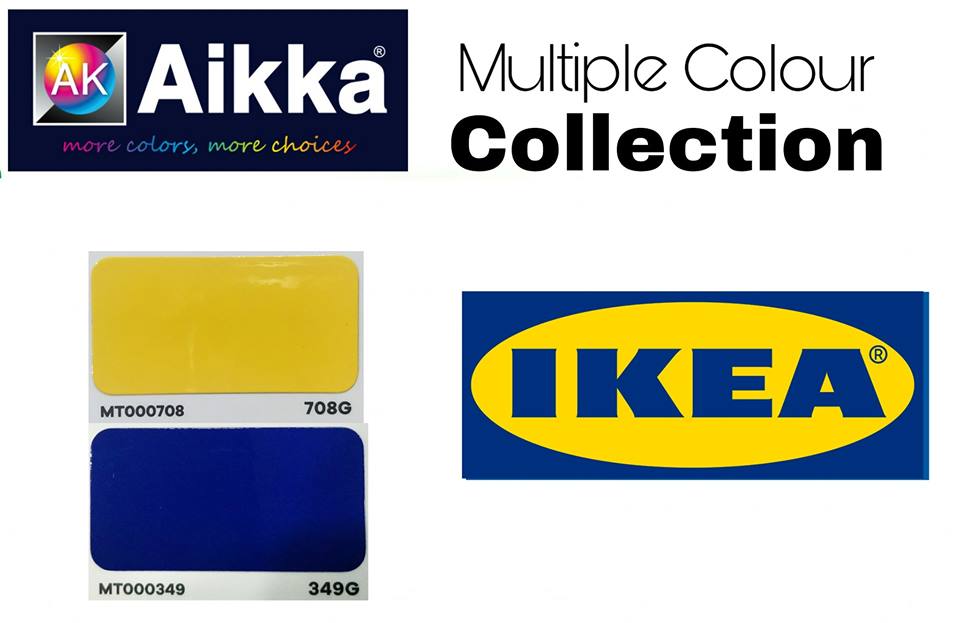 IKEA Yellow Colour Code Number : 708G
IKEA Blue Colour Code Number : 349G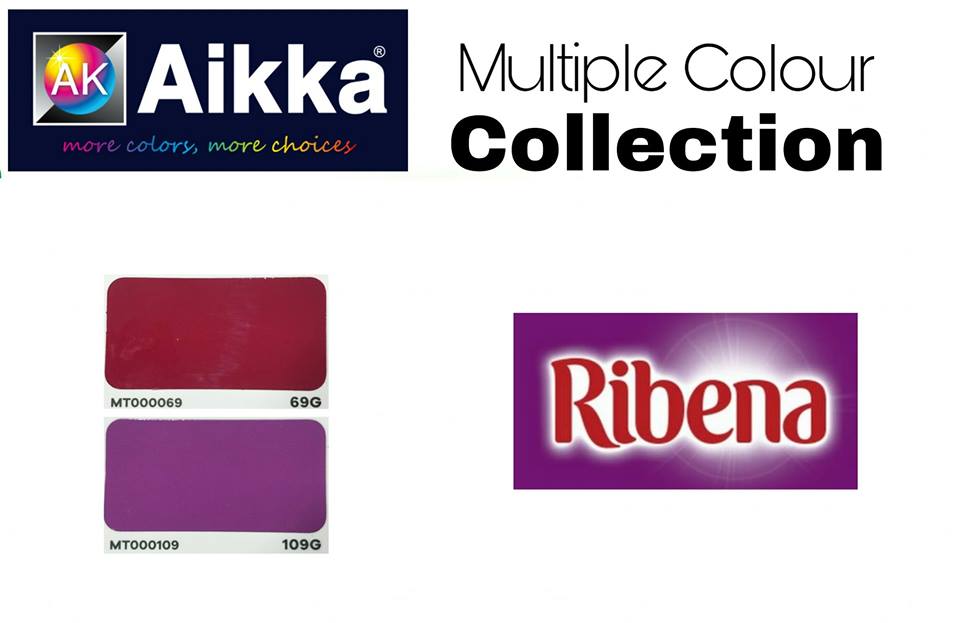 RIBENA Red Colour Code Number : 69G
RIBENA Violet Colour Code Number : 109G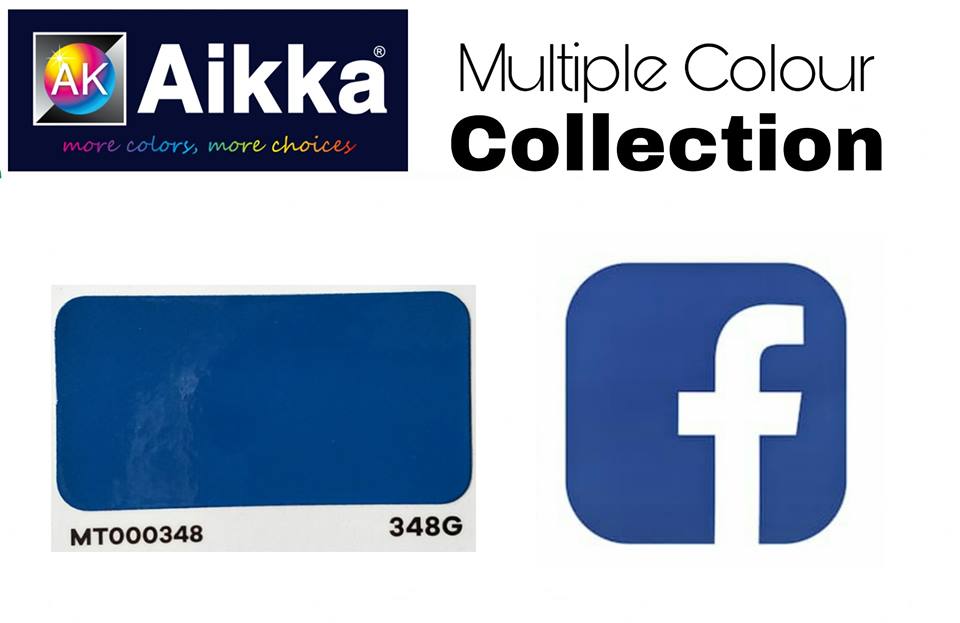 FACEBOOK Blue colour code number : 348G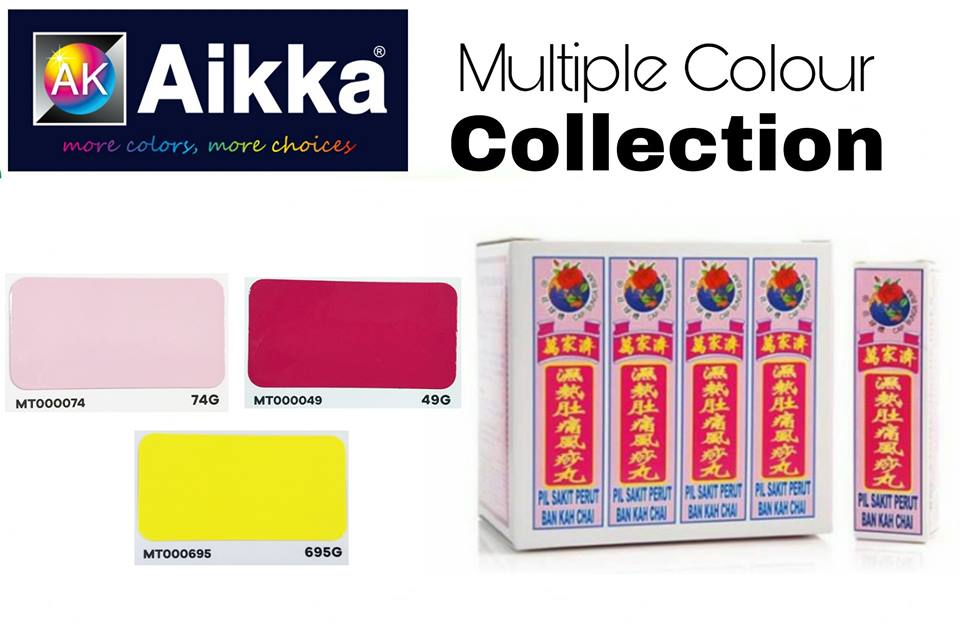 WANGJIAJI PINK COLOUR CODE NUMBER : 74G
WANGJIAJI PINK COLOUR CODE NUMBER : 49G
WANGJIAJI YELLOW COLOUR CODE NUMBER : 695G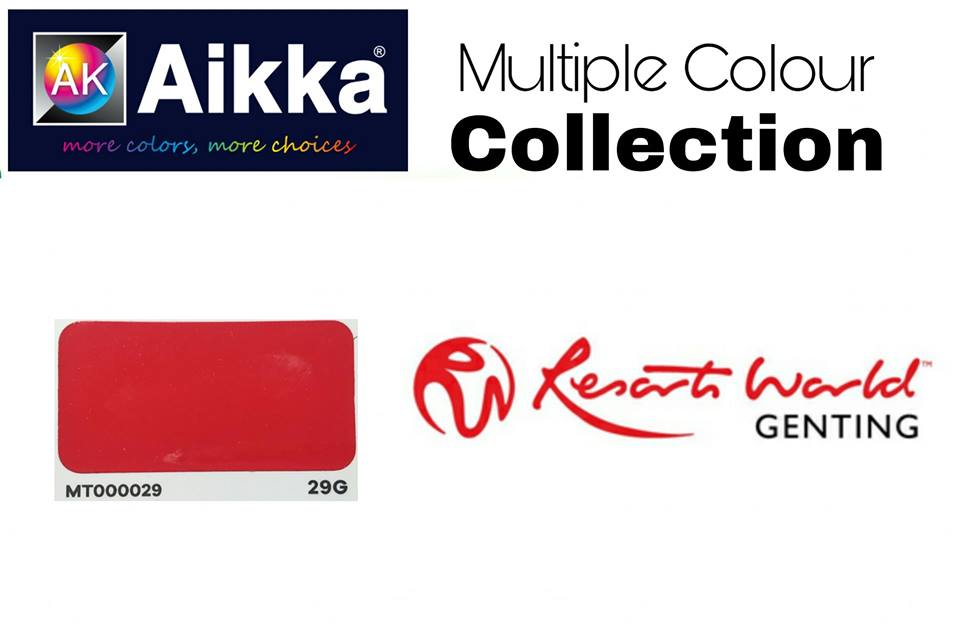 Resort World Red Colour Code Number : 29G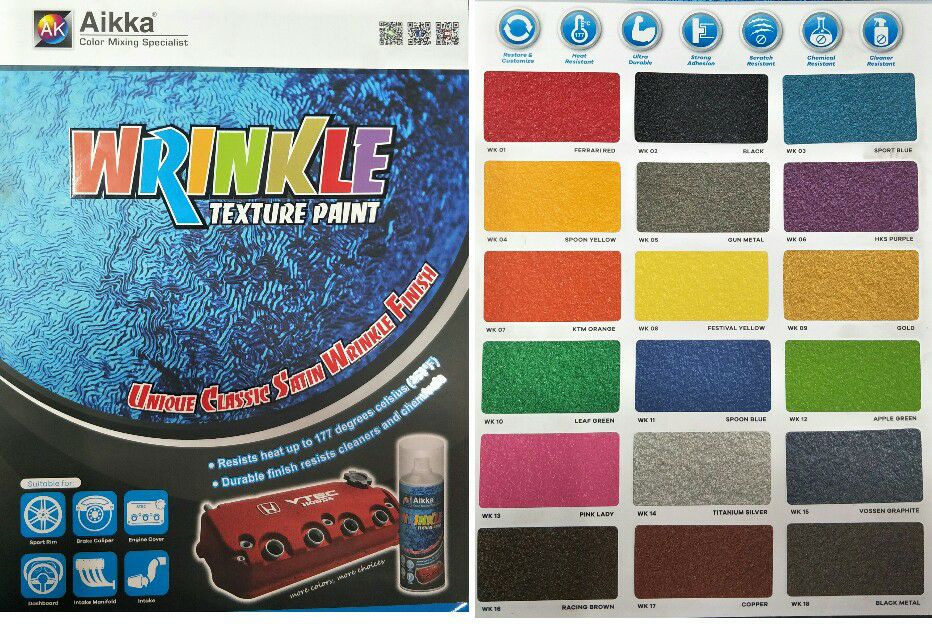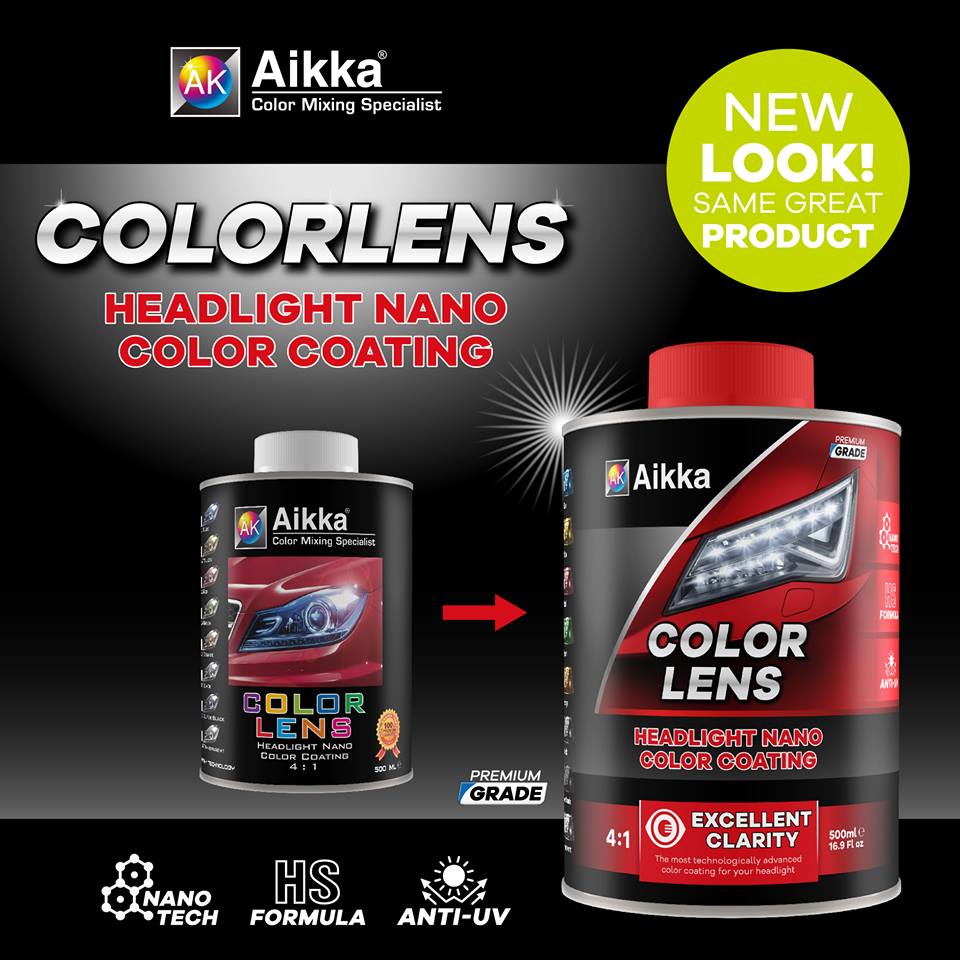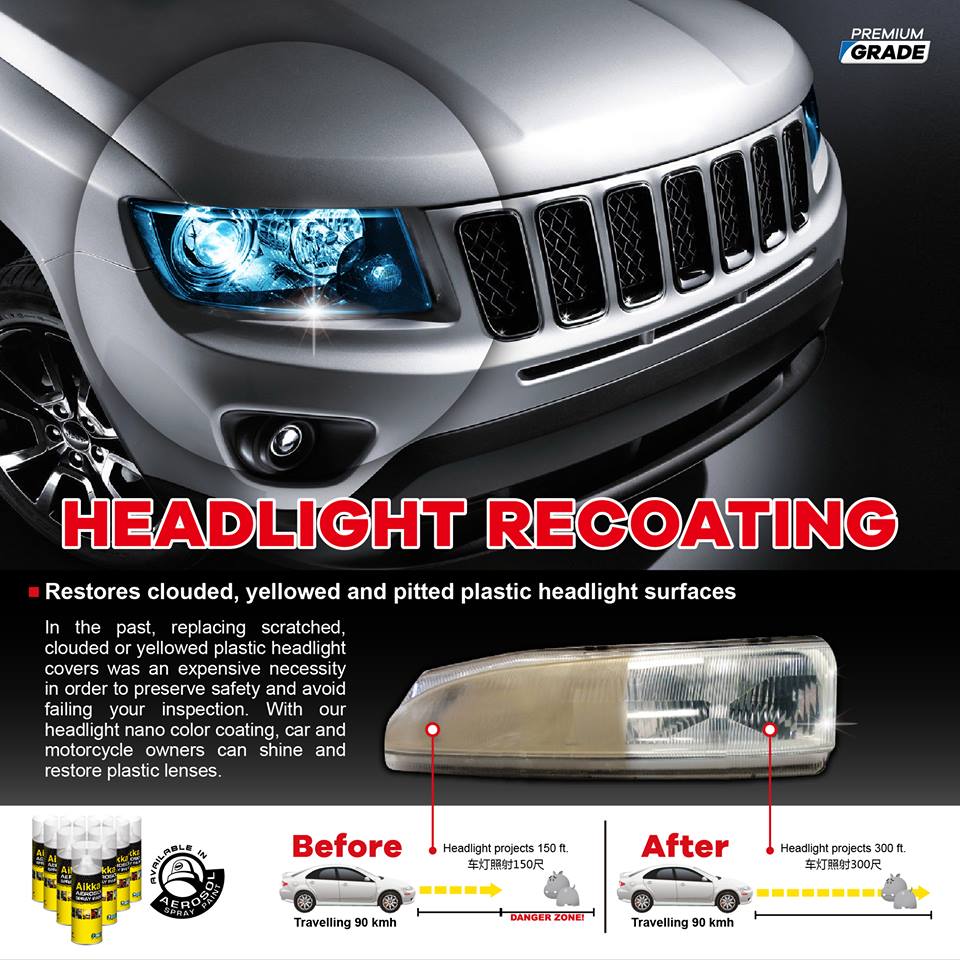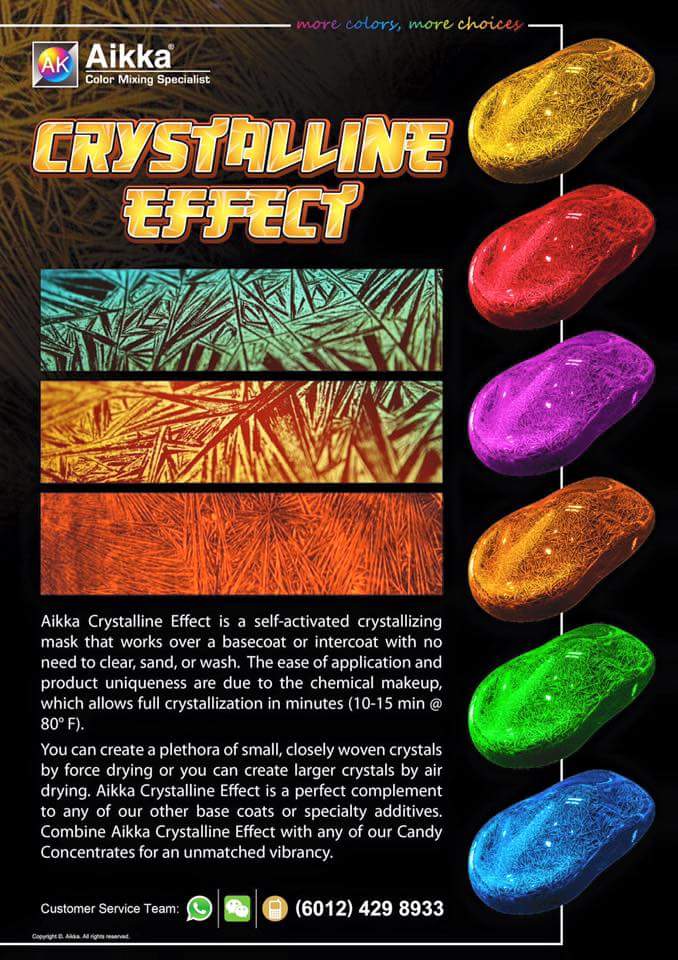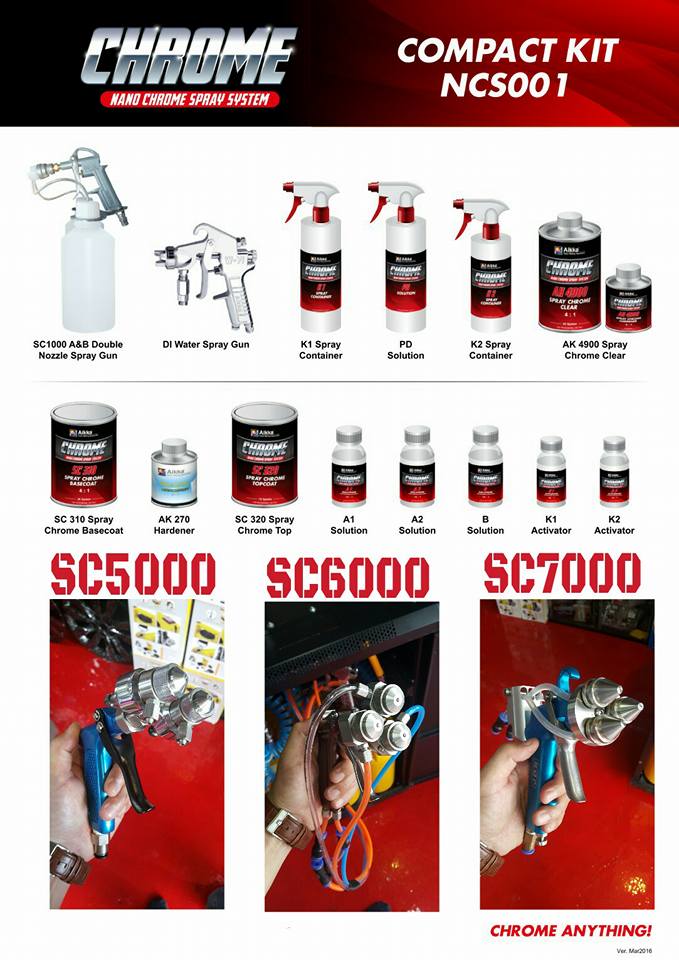 Aikka Brilliant Illusion Effect Paints are a new generation of paint based on multi-color effect pigments process. These Brilliant Illusion Effect Paints exhibit angle-dependent color changes. Even under subdued light condition, styling paints display attractive color changes.

Aikka High Chroma Crystal Effect Paints are a new generation of paints based on special coated crystal flakes. These special coated crystal flakes exhibit high chroma and a crystal effect. The fine particle size as well as the narrow particle size distribution guaranteed easy use for automobile paints applicators.

Aikka Pearl Effect Paints, compare with traditional interference color, the features increased chromaticity at the reflection angle as well as higher color purity and clarity. Available in gold, red, violet, blue and green color, these five colors can create dramatic visual effects. With different thickness of TiO2 and a high reflection will create a color distribution like a rainbow.

Aikka Multi Silver Effect Paints are a new light diffractive colorant. Under unidirectional light source, these special coated pigment flakes generate the appearance of multiple, bright rainbow producing prisms moving over a liquid silver color. By following the additive color theory, the combination of this paint with other pigments or dyes will create customer color styling.

Aikka Silver Effect Paints provides larger particle size, smoother surface and higher reflection effect compare with traditional metallic effect. Even though with single color, it will provides "Glitter Look".

Aikka Brilliant Effect Paints provides transparent coating even with thicker layer. When combined with pearl effect paint and multi-crystal paint, they create high intensity lustrous colors.